Hello, it's Creeper here, and I will be remaking my old attempt of my Pokemon Ruby Walkthrough! This Walkthrough will contain all major events in the game plus some extra things like recommended Pokemon, where to get Legendary Pokemon, hidden items and that sort of stuff. It will also included screenshots to help you along the way!
The plan is, starting today, I will update this. There will be one chapter added every day until it's done. Here are the list of chapters in this walkthrough. Each one breaks the game events down into little chunks of info. In order:
1…Introduction
2…May+Prof. Birch+Odale Town
3…Petalburg City
4…Petalburg Woods+Wally
5…First Team Magma Encounter
6…Rustburo City+Cut HM
7…Rustburo Gym
8…Rusturf Tunnel
9…Second Team Magma Encounter
10…Devon Corp.
11…Mr Stone+Items
12…Cross The Sea
13…Dewford Town
14…Granite Cave
15…Steven
16…Dewford Gym
17…Cross The Sea 2
18…Slateport City
19…Slateport Shipyard
20…Oceanic Museum
21…Third Team Magma Encounter
22…Capt Stern
23…Low Road+Bicycle Road
24…May Low Road Battle
25…Mauville City+Rock Smash HM+Rydel
26…Wally Battle+Maville Gym
27…Vendanturf Town
28…Vendanturf Awesome Glitch
29…Rusturf Open+Strength HM
30…Back To Maville
31…Winstrate Family+Gabby & TV
32…Fiery Path
33…Ashy Grass+Ash Designs House
34…Flaulber Town
35…Meteor Falls+Team Aqua
36…Forth Team Magma Encounter
37…Back To Fiery Path
38…Cable Car
39…Fifth Team Magma Encounter
40…Leader Maxie
41…So Far…
42…Jagged Pass
43…Lavirige Town
44…Lavirige Gym
45…All The Way Back To Maville
46…Bicycle Road
47…Back To Petalburg
48…Petalburg Gym
49…Surf HM
50…To Maville Again+Abandoned Ship
51…Where To Surf+New Maville
52…Gabby & TV
53…Loadsa Long Grass
54…Weather Institute
55…Sixth Team Magma Encounter
56…Castform
57…May Weather Institute Battle
58…Fly TM
59…Fortree City
60…Steven+Devon Scope
61…Fortree Gym
62…Set To Lillycove
63…Mt Pyre
64…Seventh Team Magma Encounter
65…The Blue Orb
66…Path To Lillycove
67…Lillycove City
68…May Lillycove Battle
69…Lillycove Department Store
70…Team Magmas Base
71…Eighth Team Magma Encounter
72…The Master Ball
73…Runaway Maxie
74…Head Toward Mossdeep
75…Shard Collectors House
76…Mossdeep City
77…Mossdeep Gym
78…Surfs Up
79…Seafloor Cavern
80…Puzzles
81…Ninth Team Magma Encounter
82…Leader Maxie Battle 2
83…Apocalypse
84…To Sotoppolous
85…Sotopolous City
86…Wallace
87…Cave Of Origon
88…Groudon Showdown!
89…World Saved
90…Sotoppilous Gym
91…To Ever Grande
92…Ever Grande City
93…Victory Road
94…The Pokemon League!
95…Elite Four Sidney
96…Elite Four Phoebe
97…Elite Four Glacia
98…Elite Four Drake
99…Champion Steven
100…You Have Done It!
101…S.S Tidal
102…Rayquaza And Sky Pillar
103…Regi Cave Open
104…Registeel And Ancient Tomb
105…Regice And Island Cave
106…Regirock And Desert Ruins
107…Latios
108…Beldum
109…Fossil
110…Battle Tower
111…Conclusion
112…Q&A
113…Credits
Wow, that's quite a lot! I hope a didn't make too many typos there.
I will be putting up the introduction in a few minutes. Just need to go take the screenshots.


_________________
Spaaaaaaaaaaaaaaaaaaaaaaaaaaaaaaaaaaaaaaaaaaaaaaaaaaaaaaaaaaaaaaaace.
Shuckle, Drapion, Rayquaza





Registration date :

2008-06-23


JNT Dollars

: OVER 9000 : 283806 JNT Dollars. If this was real money i would buy an awesome car





Number of posts

: 3482


Age

: 20


Location

: Behind you.


Job/hobbies

: Being awesome.


Humor

: Pokemon Glitches, they're so lulzy!


Current Project

: Planning on writing a few stories or maybe even a novel. Other than that, not much...


Known Coding Languages

: Whale.


Free Space!

: Add me on Steam!

CreeperBacon



CHAPTER 1: INTRODUCTION
Hello, and welcome to the world of Pokemon! Pokemon Ruby, released 2002, is one of the first 2 games for the 3rd generation of Pokemon! Are you ready to play? Damn straight you are! So go ahead and start up your GameBoy/emulator and start a new game. A man will show up on the screen and introduce himself. His name is Professor Birch. You'll have a chance to talk to him soon, but for now, you're stuck ready his boring (but somewhat important) dialogue. Soon, he will ask you a VERY important question: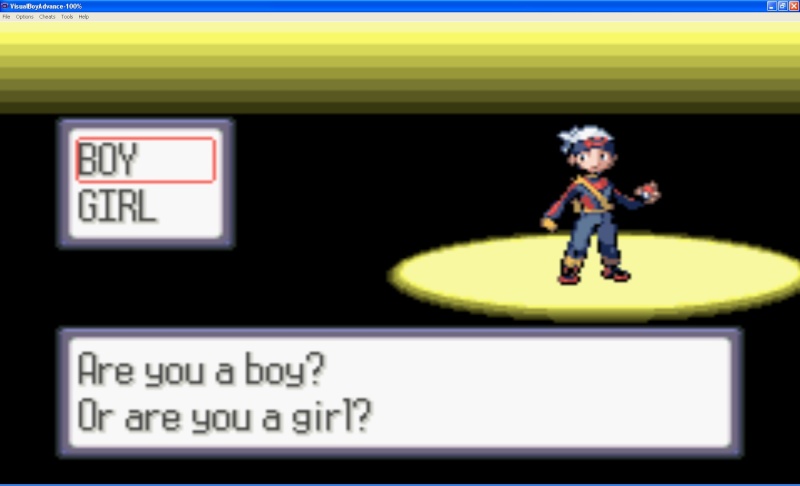 Oh man, I have no idea.
Hopefully, you dont have too hard of a time answering that XD. Now Birch will ask for your name. Go ahead and fill it out.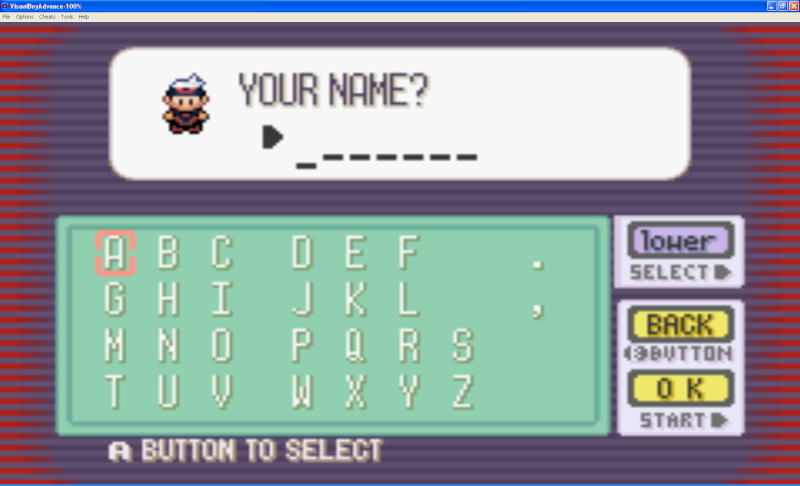 I is Wlkthru!
Once you do that, he will say some more stuff, shrink you into a 32-bit sprite, and leave you in a truck (what a bastard!)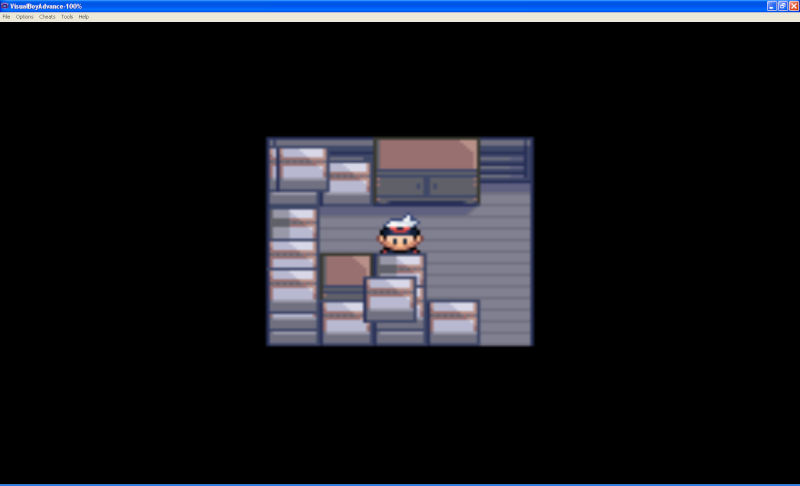 [
Wait, WHERE THE FUCK AM I!?!?!
The truck will eventually come to a stop. Jump out. When you get out, your mother will come out and start talking to you. A lot.
You'll eventually be alowed to go inside. She'll talk some mroe then she will tell you to...go set your clock? Ok. Go upstairs and press A on the clock. Set the time.
After you're done, your mum will come up and talk MORE (for fuck sakes, woman!) then leave. When she does, here is a little tip. Go over to your PC and hit A. Select Storage Box and Withdraw. Grab the Potion and leave.
Go downstairs and she will talk EVEN MORE (-_-) about your dad. When she stops, leave and go to the building next door.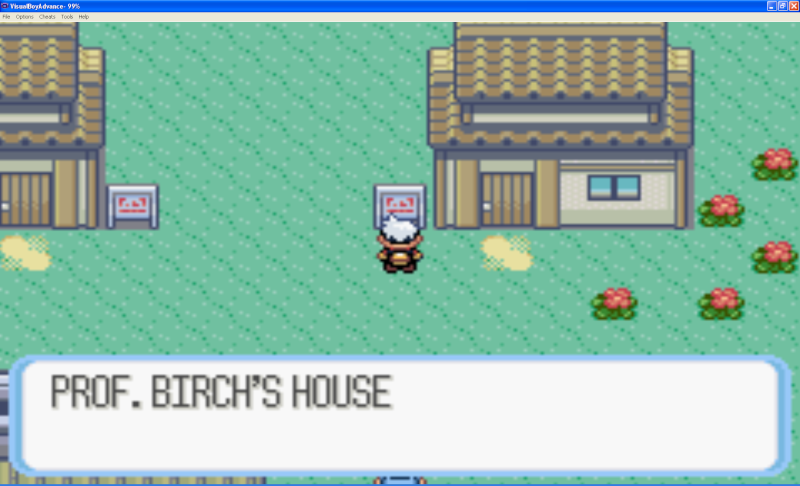 Walk in. A woman will come up and introduce herself. Then she will talk about her child. Oh man, her child. This child will become your rival, your "friend" and probably your most hated person in the entire game, showing up at the worst of times to battle you. Here is the first of many encounters with May/Brendan...
Did you like?


_________________
Spaaaaaaaaaaaaaaaaaaaaaaaaaaaaaaaaaaaaaaaaaaaaaaaaaaaaaaaaaaaaaaaace.
Shuckle, Drapion, Rayquaza





Registration date :

2008-06-23


JNT Dollars

: OVER 9000 : 283806 JNT Dollars. If this was real money i would buy an awesome car





Number of posts

: 3482


Age

: 20


Location

: Behind you.


Job/hobbies

: Being awesome.


Humor

: Pokemon Glitches, they're so lulzy!


Current Project

: Planning on writing a few stories or maybe even a novel. Other than that, not much...


Known Coding Languages

: Whale.


Free Space!

: Add me on Steam!

CreeperBacon




---
Permissions in this forum:
You
cannot
reply to topics in this forum